Victoria may be one of the smaller states in Australia, but it boasts a diverse variety of stunning landscapes each of which is home to some of Australia's unique and iconic wildlife. With so many diverse opportunities in a relatively small area, Victoria is a haven for wildlife lovers (and kids) to explore!
Phillip Island
Famous for the nightly parade of little penguins on its northern beach, Phillip Island is actually home to a wide variety of Australian wildlife. Located only 140 kilometres south east of Melbourne, it's the ideal location to enjoy a day full of wildlife viewing opportunities. Stop by the koala conservation centre where you can view koalas living in recreated natural habitat. You may even spot a cheeky echidna as you wander through.
A visit to The Nobbies is a must, with little penguins often seen resting under the boardwalks and silver gulls chicks can be viewed during spring. The largest Australian fur seal colony lives just off shore here too, easily viewed from shore. Or opt for a boat cruise for an even closer viewing! From May to October, humpback and southern right whales may also be viewed! Be sure to keep an eye out for the wallabies and kangaroos that inhabit the island, as well as a wide variety of sea birds throughout the day.
Top off your experience with the famous Penguin Parade, where hundreds of little penguins emerge from the sea and waddle up the beach after a day of fishing.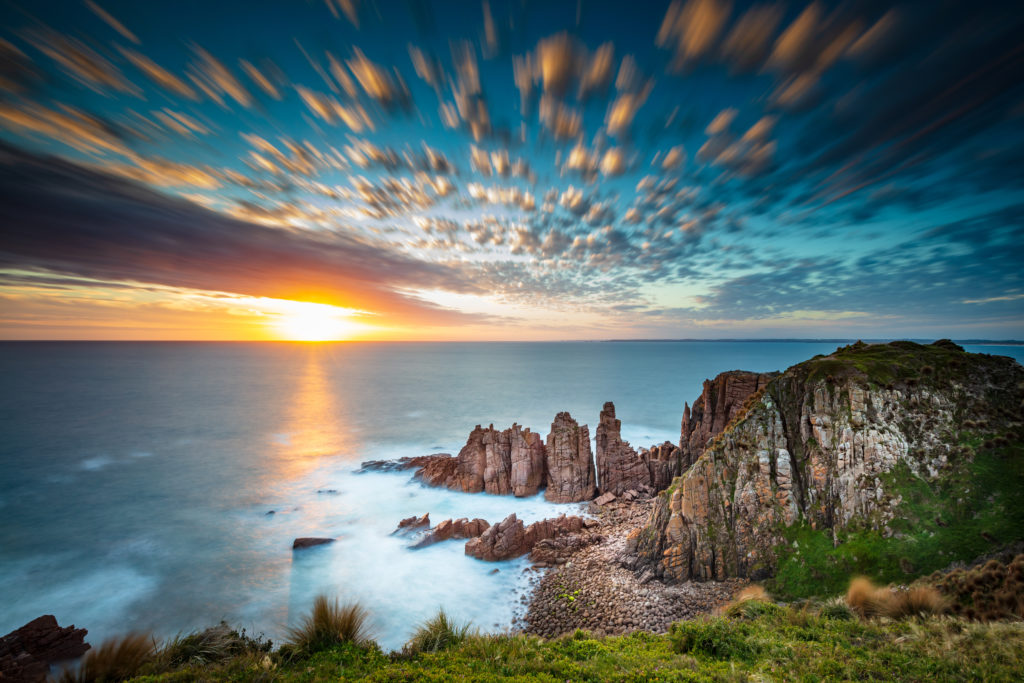 Great Ocean Road
Not only does the Great Ocean Road boast magnificent coastal views, it's also a hot spot for koalas and native birds! Surrounded by natural bushland, this iconic drive has numerous places to stop and enjoy the native scenery. Those with a keen eye can spot koalas and colourful parrots resting in the trees at many of the small towns along the coastline, as well as Cape Otway. Kookaburras, with their distinctive laugh, as well as the bright and colourful rosellas and king parrots can also be seen regularly.
From May to October, southern right whales can be viewed from various points along the coast as they make their yearly migration to warmer waters and are often viewed close to the shoreline. Those enjoying an overnight stay near Apollo Bay could even opt for a night visit to Melba Gully or Maits Rest to view 'glow worms', a network of tiny twinkling lights glowing in the forest.
Wilsons Promontory
Located around 2.5 hours drive south east of Melbourne, Wilsons Promontory rewards those who make the journey with some of the best scenic views and wildlife opportunities to be found in Victoria! Tidal River, a popular campground and starting points for numerous walks, is home to the cheeky wombat, many of which can be seen lumbering about the campsite throughout the day and night. Kookaburras and other native birds are a popular site here also. Those who enjoy a wander around the old airfield may be surprised along the way by kangaroos, wombats or even emus. Those who wander along one of the many coastal trails may also spot whales and other sea life in the waters below and wallabies are a common site around dusk and dawn.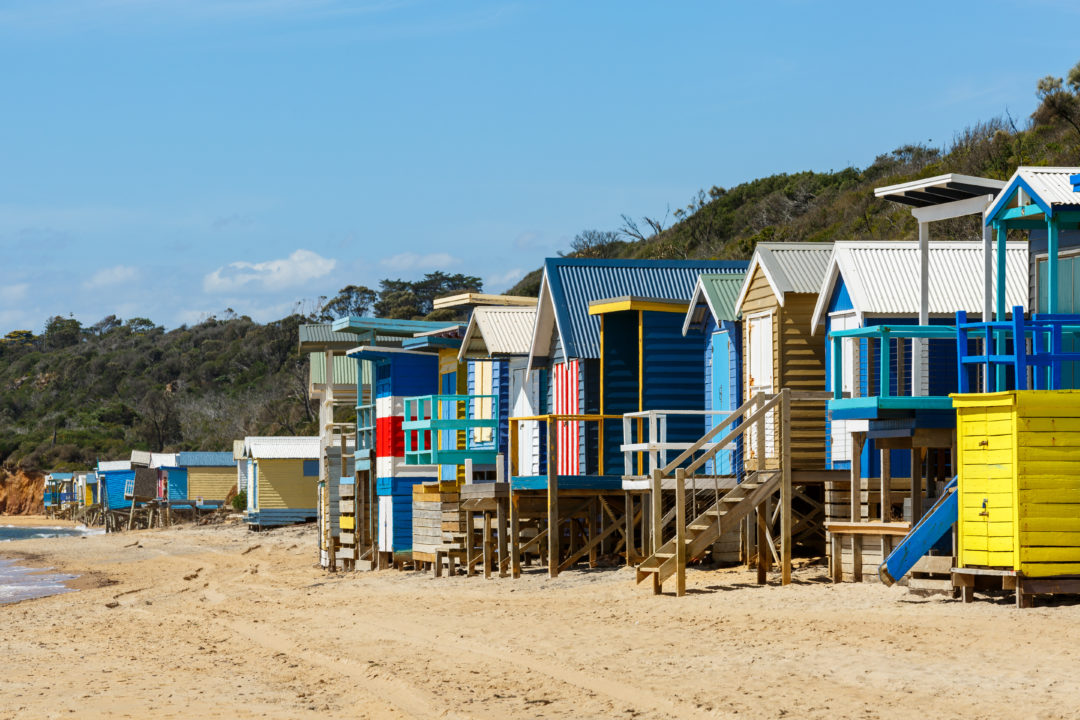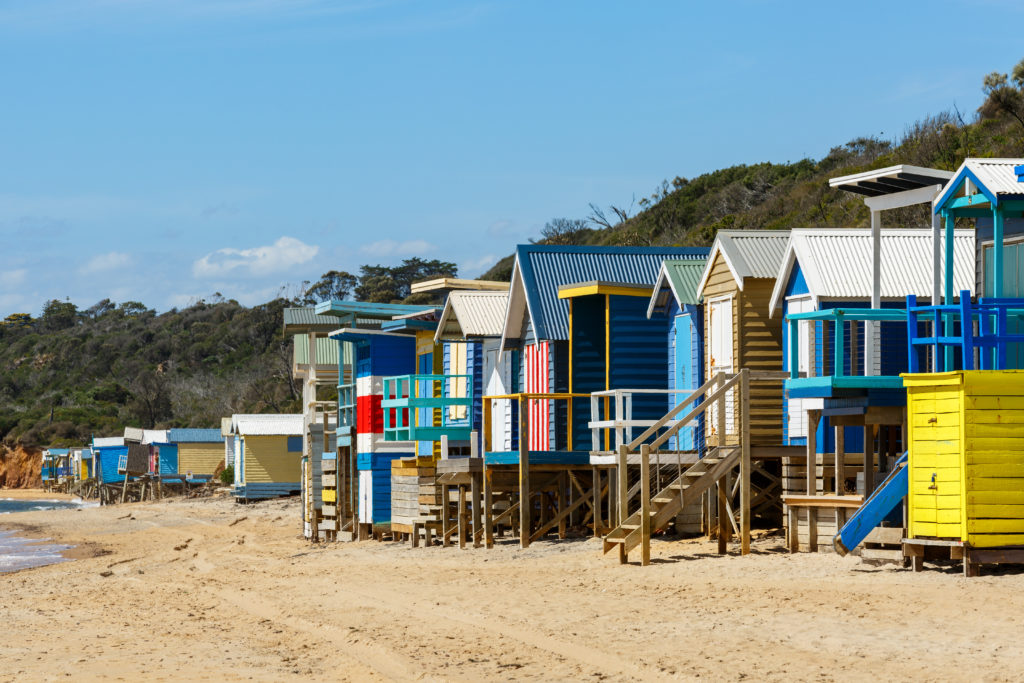 Mornington Peninsula
A favourite escape from the city for many locals, the Mornington Peninsula is not only about wineries and indulgences. A relatively short drive from the city and a great place for a weekend getaway, the Peninsula offers you an escape into pretty seaside towns. Dolphins can be spotted in the waters off Sorrento and Portsea and are a regular site on board the passenger ferry that heads to Queenscliff, an easy and relaxing way to enjoy 'The Bay'. A short boat trip into The Bay can have you viewing a colony of fur seals which have made Chinamans Hat their own personal sunbed with tours offering viewing from the boat as well as swimming opportunities with these animals. For an underwater adventure, take a snorkel under the Rye Pier to try spot seahorses and a variety of fish or alongside Portsea jetty to try spot weedy sea dragons, soft corals and sponges
The Grampians
Known for their rugged peaks and magnificent hiking trails, the Grampians should also be on any wildlife lovers radar. Kangaroos can be found spotting the many grassy areas in the region and the shier wallaby can be spotted on the edges of the forested regions. Birds of all sizes and colours can be found throughout the park, from the brilliant blue fairy wrens up to the iconic emu. The distinctive sounds of various cockatoos can be heard overhead, such as the smaller gang gang or iconic sulphur crested cockatoos. Around dusk and dawn, cheeky brushtail possums can be seen and heard scurrying about. Tower Hill Wildlife Reserve, not far from Warrnambool, is also home to kangaroos, koalas, possums, wallabies, emus and echidnas.