Sightseeing Tours in Victoria
Victoria truly has something for everyone – from the hustle-and-bustle of an urban paradise with globally-renown café culture, to the unparalleled serenity of verdant forests, to the world-famous Penguin Parade! We also boast some extraordinary examples of the wonders of Mother Nature at her untouched best, which are a must-see for locals and tourists to Victoria alike.
We would like to introduce you to a few of our favourites sights in Victoria, which we'd love to take you to with our Melbourne bus charter service!
The 3 Must-See Natural Wonders of Victoria
1. Port Campbell National Park
Port Campbell National Park has more than its share of stunning natural wonders – from the renowned Twelve Apostles rock formations, to the picturesque Loch Ard Gorge (a nature park with viewing platforms), the gorgeous Grotto and the scenic oceanside cliffs of the Gibson Steps. The National Park is world-famous for these extraordinary rock formations, which are almost as recognisable overseas as our most famous man-made Australian icons like the Opera House.
This is one of the most visited parts of Victoria, and with good reason – it's absolutely picture-perfect, with great photo ops for the seasoned photographer and hobby snapper alike. We love taking people here on our bus charters from Melbourne.
The Twelve Apostles is the best-known attraction of Port Campbell National Park – comprised of seven natural rock formations – formerly eight, until the 2005 collapse of one of the iconic monolyths, whose remains can still be seen to this day as a reminder of the fragility of nature. There's also alternative access for wheelchairs and strollers, making this a great attraction for young visitors and visitors with special needs.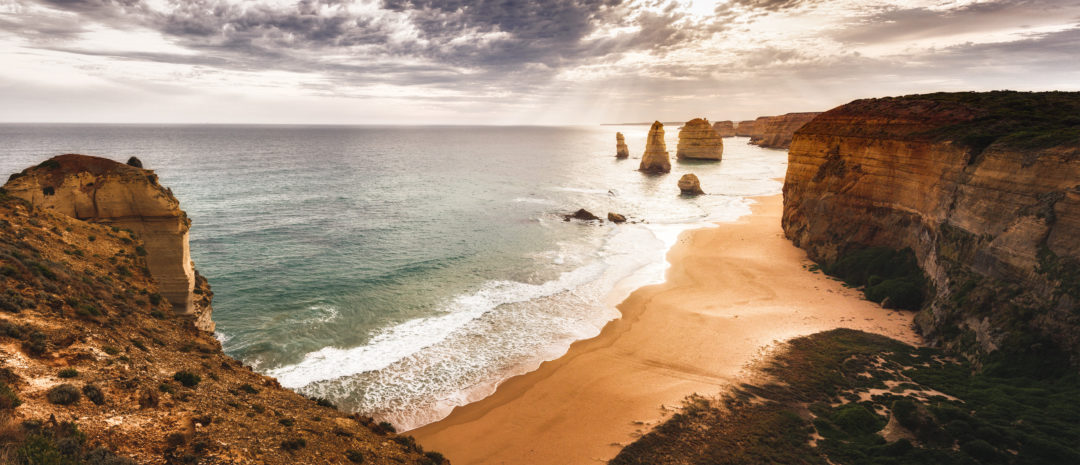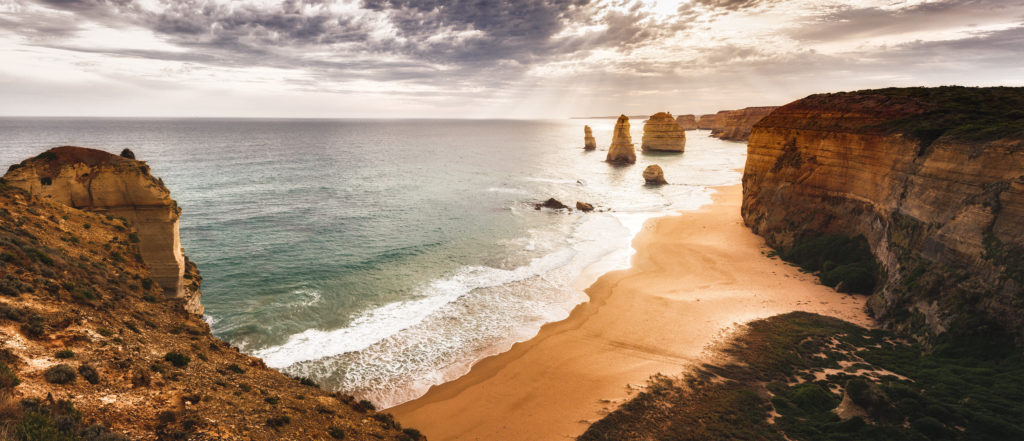 2. Phillip Island
Phillip Island is famous for its stunning ecoparks, whale watching, and of course the large colony of adorable Little (sometimes referred to as fairy) Penguins, the world's smallest penguins. The island is also a haven for birdwatchers, and locals and tourists alike love getting up close with native animals at spots like Moonlit Sanctuary and the Koala Conservation Centre. You can also catch some gorgeous panoramic sea views from the lookout spots at the Nobbies.
Phillip Island's natural beauty is unmissable, and with so much to do – from sunbathing to motorsports! – it's no wonder it's become such a popular getaway destination. With a charter bus, you can make sure you get the most of your Phillip Island visit!
3. Alpine National Park
Alpine National Park is the largest national park in the state, and with its diverse flora and fauna, it's a perfect spot to experience the breathtaking beauty that Victoria has to offer. From snowy alpine mountains in winter, to the gorgeous blooming wildflowers of spring and summer, and the subdued tones of autumn, you can really experience the changes of the seasons at the Alpine National Park (making it well worth visiting again and again!)
The ski resorts of Mount Hotham and Falls Creek are one of Australia's most renowned tourist destinations, and there's also plenty more to do in the National Park – with great walking and hiking trails for all levels of fitness, horse-riding, fishing, dirt biking, kayaking, caving and even rock climbing, the park is an adventurer's paradise.
For visitors looking for a more relaxed trip, there's mouth-watering farm-gate produce, some of Australia's top wineries and breweries, fantastic restaurants, and several day spas nearby for a bit of pampering. Whatever you fancy, when you charter a bus with Victorian Bus Charters, you have full freedom and flexibility to go wherever you'd like.
The scenery in the Alpine National Park is practically unmatched, too – after the hustle and bustle of everyday life, there's nothing like stumbling upon a gorgeous waterfall, spotting wildlife in its natural habitat or just taking in the amazing scenery from one of the many lookouts around the park.
You'll find feasts for all your senses in Alpine National Park, making it a perfect getaway for the urban-weary seeking to reconnect with nature, the intrepid adventurer and those with a travelling heart.

Want To See It All? Consider a Melbourne Bus Hire
So instead of getting caught up driving around our great state, how about you charter a bus with us to take you and others to these natural wonders?
The drivers at Victorian Bus Charters have both a great deal of experience, but also an incredible depth of knowledge on these sites and others around the state.
When you charter a bus with us, you get to sit back and enjoy the trip with your fellow passengers, rather than worry about the logistics of getting there. 
Online Enquiry
Fill in your details below for an obligation free quote from our experienced team.